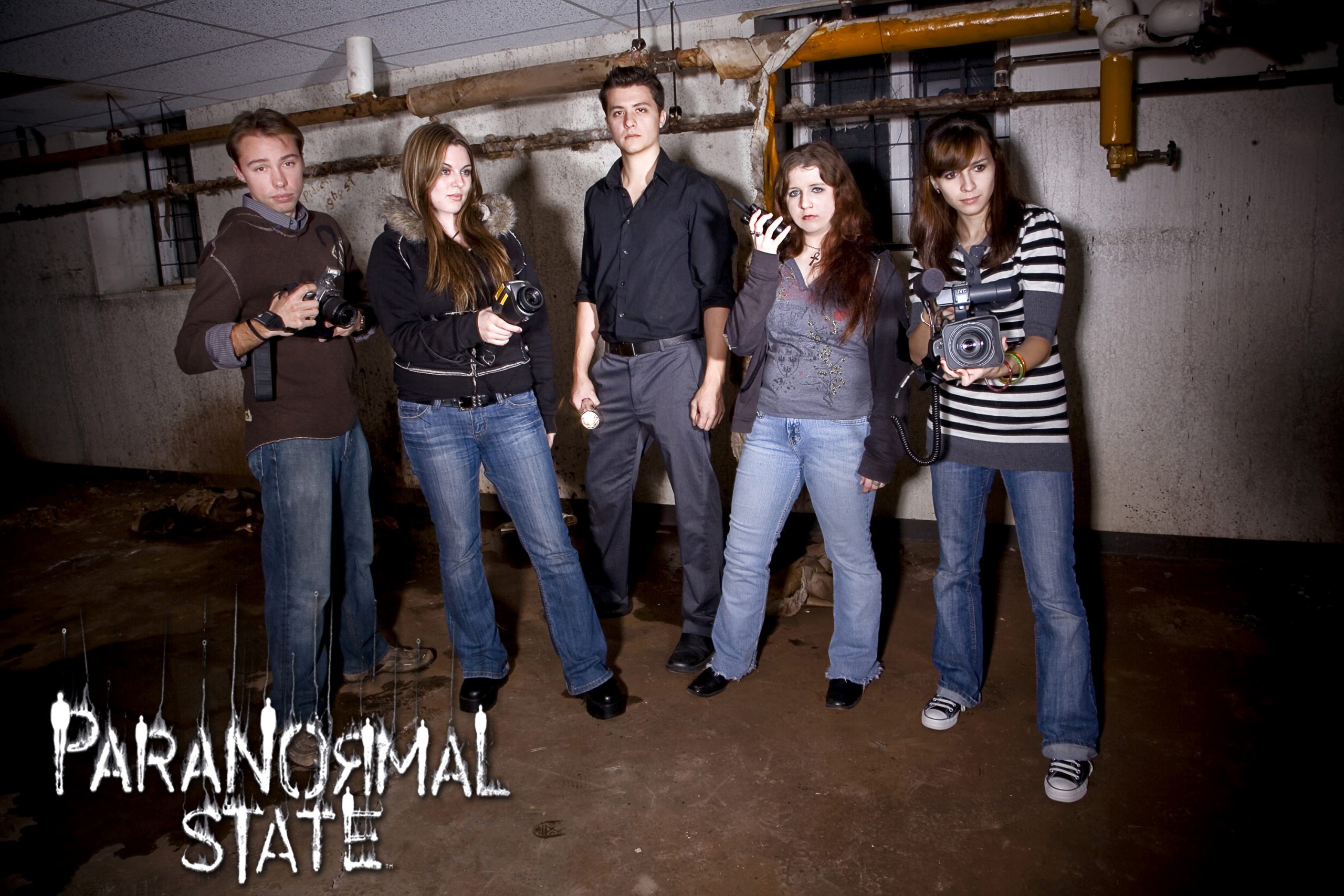 While studying Film and French at Penn State University Heather Taddy joined the student run club Penn State Paranormal Research Society (PRS) in the Fall of 2006. Her plans were to train to become a Field Investigator in order to gain access to haunted locations.
During her time completing the rigorous training process, and volunteering at a paranormal convention run by the club called Univ-Con, an Emmy award winning TV producer was in the process of creating a reality series about the club. The series would follow PRS as they received requests for help from others, ranging from the Catholic Church to terrified families. Originally titled "Paranormal U" the initial concept of the show was to focus on the college life of a paranormal investigator.
Producers wanted to follow PRS to parties, have the cast members fall in love and go out to bars on a Friday night to see Taddy's band play. It turned into so much more. PRS's goal transformed into helping families struggling with unknown phenomena, educating them and trying to resolve the haunting. While incorporating extensive historical research on the people, properties and previous owners, the team tackled mysteries such as hauntings, ghostly appearances, sixth-sense experiences and demonic disturbances. PRS also brought in a cast of guest researchers including the legendary Lorraine Warren, Chip Coffey, Cj Sellers, Michelle Belanger, Chad Calek and more.
Paranormal State premiered in December of 2007 with 2.5 million viewers watching the first two back-to-back episodes, thus making it the third-most watched show on A&E since 2004. One critic called it The Blair Witch Project meets Unsolved Mysteries.